Main Features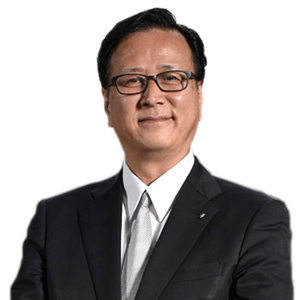 President
Takashi Aso, Ph.D.
●The first faculty in the Kyushu & Yamaguchi district
In order to keep up with the advanced information society, KIIS, Kyushu Institute of Information Sciences has established the Department of Management and Information. This is the first time such a department has been established this in the Kyushu and Yamaguchi district.
●All students own personal computers
For improving the ability of information exchange, and analysis, all students will own laptop personal computers. Students can send their papers to professors by E-mail. It will also be possible to send personal information to all over the world and creating a personal internet home page.
●Small Class and the Compulsory Seminar Class for all students
KIIS regards emphasizes the importance of communication between professors and students. Firstly, the number of students in a class, in particular language classes, will be limited a maximum of 50 students. Secondly, the compulsory seminar classes will be limited to maximum 20 students. Professors will give individual advice to each students in various fields, for example daily life, study, employment.
●The Network with Asian region
Asia has become the center of world attention. And with Fukuoka being the gateway to Asian countries, the location of KIIS is extremely advantageous. KIIS is very eager to accept students from Asian countries. And KIIS particularly placed emphasis on language courses, such as English and Chinese. KIIS will also conduct active international exchanges with overseas institutions.
●KIIS welcomes mature aged students and students from abroad
KIIS has opened the door to mature aged persons who are willing to study in an advanced educational institution. A special entrance examination is prepared for this purpose. KIIS is actively accepting students from abroad. This will help contribute to international exchanges between Fukuoka and foreign countries.
>The Kyushu Institute of Information Sciences (Kyushu Joho Daigaku in Japanese) was accredited as a University by the Japanese Minister of Education Nobutaka Machimura on the 19th of December 1997.
6-3-1, Saifu, Dazaifu, Fukuoka, 818-0117, JAPAN
Phone : +81-92-928-4000 / Fax : +81-92-928-3200